• M.Sc in Media technology and engineering, Linköping University 2011
• Software engineer, game developer and gaming technology expert at HiQ 2013 – 2018
• Sr Game developer at King 2022-2023

The story of AmberWing began in 2018 when I felt that creativity was starting to elude me and tasks were beginning to become mundane. You see, I love being creative and solve problems. That is in part why I am a developer and software engineer. But my professional career was steering me away from it, ever so slightly. So I did the bold move and started my own company. AmberWing was divided into two parts – one focused on game development, and one focused on consulting to bring in the needed funding for the development.

Now I'm hard at work trying to fill gaps in the market by creating unique and fast paced action packed experiences games with brand new game mechanics. Meanwhile, I am currently working full time at King as a Sr game developer.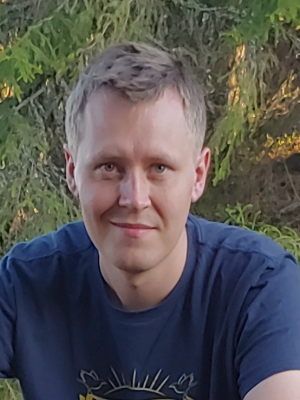 Having loved drawing and building stuff ever since I was a kid, I've always had an innate need to create. Being passionate about games, it seemed logical to combine the two. When I found FutureGames, I had to give it a go, so I gave it two! First as a 2D artist and then as a 3D artist. Working in small teams on fast-paced projects confirmed my love for building things, but equally gratifying was being surrounded by the creative and awesome people that have the same passion.
AmberWing through the years